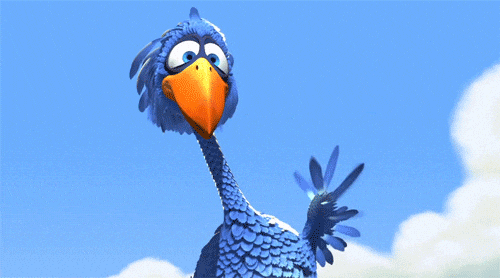 I've started this blog post no less than 12 times. I find it hard to start blog posts after a long absence. Life got busy and I needed to prioritize and sadly my little corner of the internet fell further and further down my to do list. I have about 5 draft posts in varying states of completition and I have brain full of ideas so with the new year my desire to blog has been reignited. I've missed doing this regularly. I've missed taking a moment out of my day to write. Not just blog but to write. It's hard to find your desire to write when you spend you work life staring at writing.
Ah work. Still formatting away in the word mines at the UPU. Survived my first congress, which is a big deal. When John started there I heard about this mythical congress which to be sounded like a magical bit of amazing in a foreign country full of politics and receptions and intense work. It sounded like the Eurovision of the postal world, sans glitter. Then I found myself in the typing pool for a congress. Yeah. It was intense. And the learning curve was steep and I worked on something call "the acts" with shaking hands. But I survived. I survived the build up and the actual meetings and then we immediately went into the build up for more meetings and before congress there were rapid fire meeting sessions. Needless to say I've spend the last year in this weird world of it always being just before before a meeting session, a meeting session or the build up to the next one. This has been a large part of why my blogging has been sparse.
The other reason is because I lost of blogging groove a little and decided that after 10 plus years of blogging maybe a little hermit time was okay. Sometimes it's okay for blogger to step back and just experience life rather than do things just so they have stuff to blog about. Rather than stressing that I didn't have content I took a step back and realize I would have readers when I wrote and if I lost some fans, that's cool, they'll come back. Or they won't. But either way I was totally okay with my year of less blogging.
I've still been writing though. I've been trying my hand at flash fiction contests. I've been trying my hand at short stories. I've also been learning to code and do back end developing.
I've been knitting and traveling and reading. I've being spending time doing some self-care and spending more time with Johnathan rather than writing about the stuff I've been doing with him. I've been having adventures in the roller derby world like speaking at a coaching summit and being hit by the likes of Bonnie Thunders. As I write this I'm actually in Canada in my parents "good living room."
So what does 2017 look like?
I'm in a place to get back to blogging regularly. I'm actually putting together my blogging planner this weekend. Over the next few weeks I'll be getting back into sharing my expat adventures, my trailing spouse misadventures, my highs and lows of 2017 and even a blog post about hide and seek.
Here's to my writing, more blogging and more dubiousness in 2017.